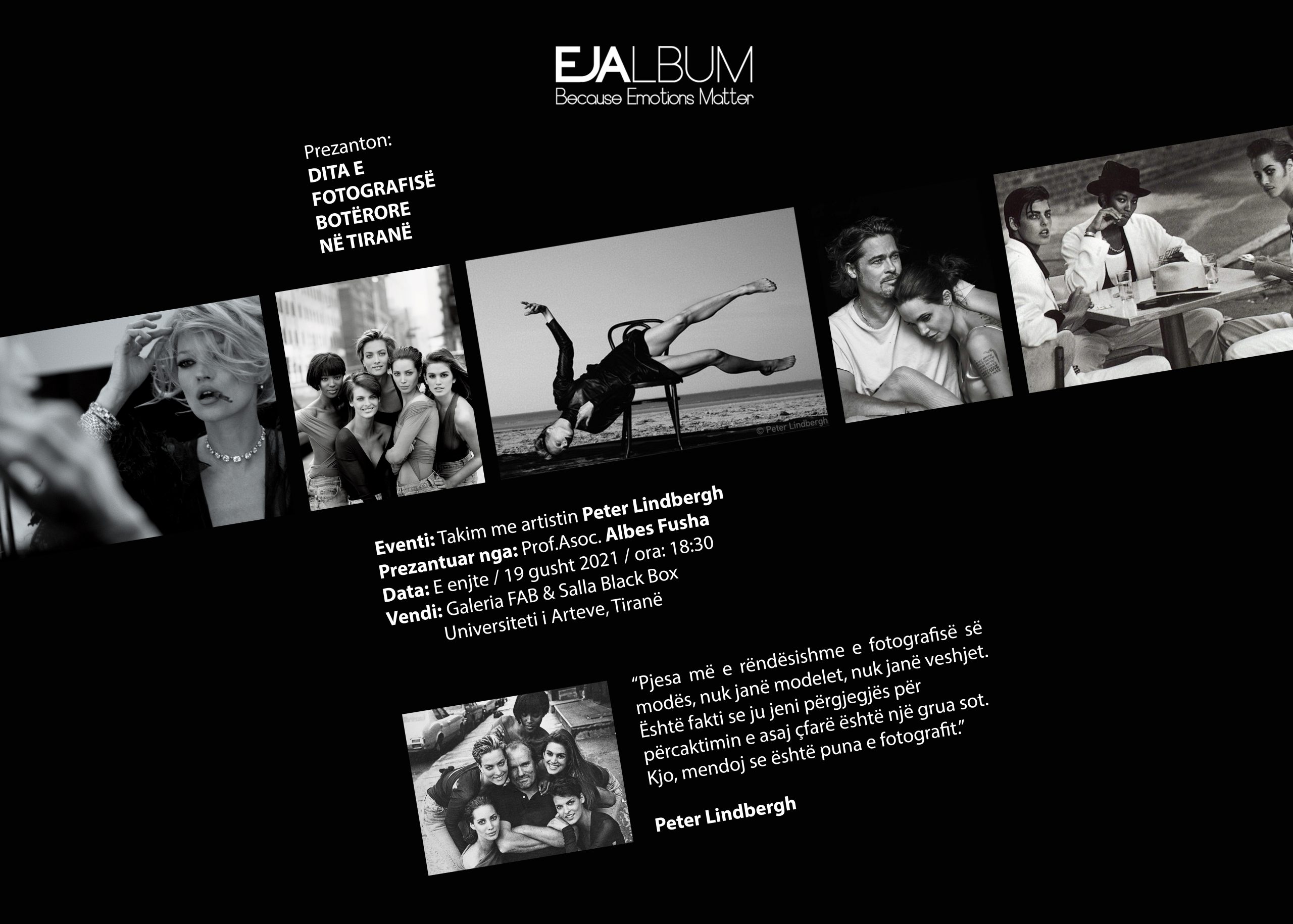 We are already in the next meeting of the project "The Great Photography in Tirana", a project that aims to realize an organic cycle with meetings and workshops based on photography. It is conceived and realized by EJAlbum in collaboration with many cultural institutes and organizations in Albania. After the artists, Ferdinando Scianna, Oliviero Toscani, etc. this time we propose another world-famous photographer, the artist Peter Lindbergh.

Peter Lindbergh, born in Poland in November 1944, is a great German filmmaker and photographer. He worked as a window dresser in Duisburg for the Karstadt and Horten departmental stores, after completing his basic schooling. When he turned 18, he moved to Switzerland and then after eight months, he went to Berlin. There he took classes in the evening from Academy of Arts. After much traveling, he returned to Germany and studied Free Painting in Krefeld at the College of Art. While still studying, in 1969 Lindbergh exhibited his work at the Galerie Denise René. In 1971, he became fond of photography and he was the assistant, for two years, of Hans Lux, a photographer based in Düsseldorf in Germany. In 1978, Lindbergh shifted to Paris and began working with for international Vogue – English, German, French, American and Italian. Then he worked for Vanity Fair, Allure, Rolling Stone and The New Yorker. Later in 1988, he photographed Anna Wintour for the cover of American Vogue. He also photographed Christy Turlington, Naomi Campbell, Linda Evangelista, Cindy Crawford and Tatjana Patitz for a spectacular Vogue cover in January in 1990.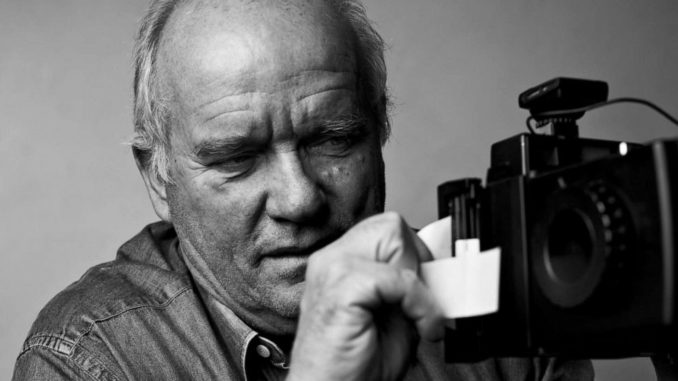 Peter Lindbergh has made portraits of Mick Jagger, Catherine Deneuve, Tina Turner, Madonna, John Travolta, John Malkovich, Nastassja Kinski and Charlotte Rampling. A seven figure cheque was signed by the Editor of Harpers Bazaar on the recommendation by Liz Tilberis for Lindbergh when signing the contract. In 1996, 10 Women by Peter Lindbergh was published. It was his 1st book of black and white photographs of top ten modern-day models. In the same year and in 2002, Lindbergh shot for the Pirelli calendar. The 2002 one featured actresses for the first time and not models.
Talking about exhibitions, Peter Lindbergh has had many and his work has been displayed in many parts of the world. In 1985, his photographs were shown in London in the Shots of Style at the Victoria and Albert Museum. A year later, photos by Lindbergh were included in a solo show by Comme des Garçons in Paris at the Centre Georges Pompidou. In 1992, his work titled Smoking Women was first displayed in Galerie Gilbert Brownstone, Paris. Then the same work was shown in Bunkamura Gallery in 1994  in Tokyo and in 1996 in Frankfurt at Schrin Kunsthalle.  In 1997, Hamburger Bahnhof  in Berlin presented Images of Women by Lindbergh which also was shown in museums in Milan, Rome, Vienna and Hamburg. This was followed by his work touring Japan's International Photography Festival in 1999 as well as 2000. Two years later, Irina Antonova, the director at Pushkin Museum of Fine Arts, brought Images of Women to the museum in Moscow.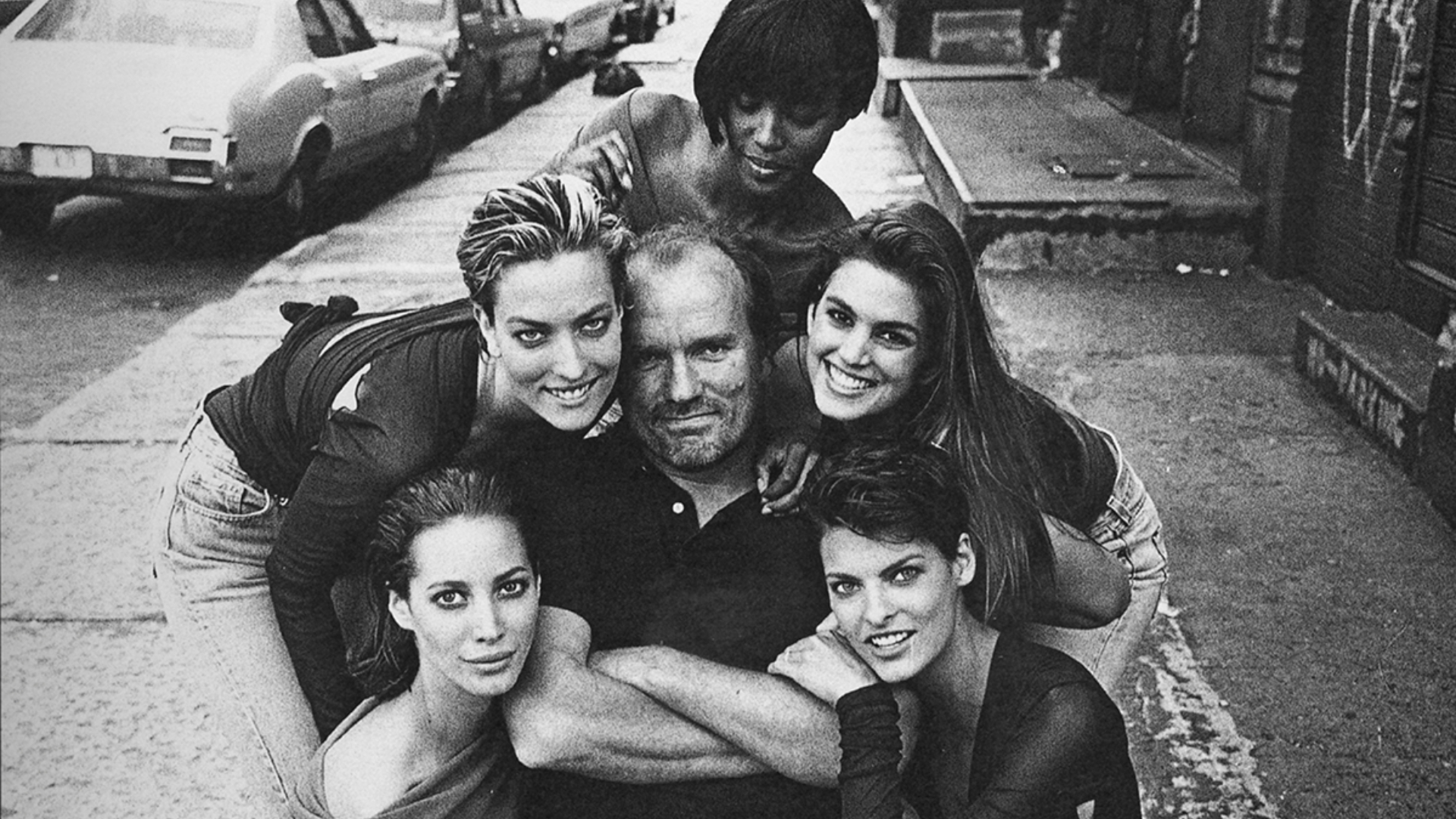 Peter Lindbergh also incorporated story lines or plots into his editorial of fashion. He photographed Helena Christensen as a Martian in 1990 in Italian Vogue and this was the start of using narrative in fashion photography.  In 2009, Metropolitan Museum exhibited Models as Muse. A year later, in 2010, On Street at C/O Berlin (International Forum for Visual Dialogues) counted ninety thousand visitors. In 2011, Lindbergh exhibited his gargantuan installation, The Unknown, at the Ullens Center for Contemporary Art in Beijing and Jerome Sans was the curator. The exhibition gripped seventy thousand visitors.
Përveç fotografisë, Lindbergh ka realizuar shumë filma gjithashtu. Në vitin 1991, ai realizoi "Models – The Film", një dokumentar i xhiruar me supermodele në Nju Jork. Një dramë dokumentare e vitit 1999 me 30 minuta, "Zërat e Brendshëm", fitoi një çmim për Dokumentarin më të Mirë në Toronto, në vitin 2000 në Festivalin Ndërkombëtar të Kinemasë. Edhe karriera si kineast është gjithashtu e pasur dhe plot çmime ndërkombëtare dhe për këtë arsye do të realizojmë një workshop me artistin gjatë ditëve të takimit në Tiranë.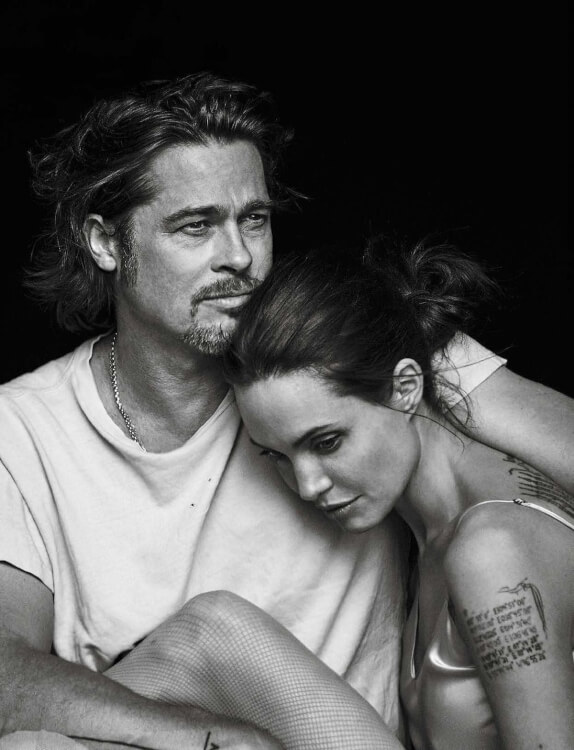 In Addition to photography, Lindbergh has made many films as well. In 1991, he made Models – The Film, a documentary shot with supermodels in New York. A 1999 documentary drama of 30 minutes, Inner Voices, won a prize for Best Documentary in Toronto in 2000 at the International Festival Cinema. He made more prize-winning films in the consecutive years. Lindbergh, comes to Albania for the first time. The meeting will start with a short documentary on past events, which also aims to create a tradition; short documentaries on every photographer visiting Albania, as well as the realization of a feature film on the whole project at its completion.
Lindbergh will be introduced and interviewed by the well-known Albanian artist and photographer, Prof. Asoc. Albes Fusha. The meeting will take place in the "Black Box" Hall of the University of Arts, Tirana, on Thursday, August 19, 2021, at 18:30. A workshop with the students of the Faculty of Arts will take place at the FAB Gallery. The press conference will be held i on the same day at 17:30.
It is an open event and admission is free. For a press kit please contact us or for more information click HERE!
EJAlbum