"Grand Tour Italia" – Exhibition.
National Historical Museum, Tirana.
October 7 – November 5, 2017
This important photographic exhibition comes in Tirana after Split, Zagreb, Belgrade, Cetinje and Lignano Sabiadoro, Italy. The exhibition is a project of the Center for Research and Archiving of Photography, a very important institution of the Friuli Venezia Giulia Region, based in Spilimberga, Italy. The exhibition is curated by Franco Fontana himself.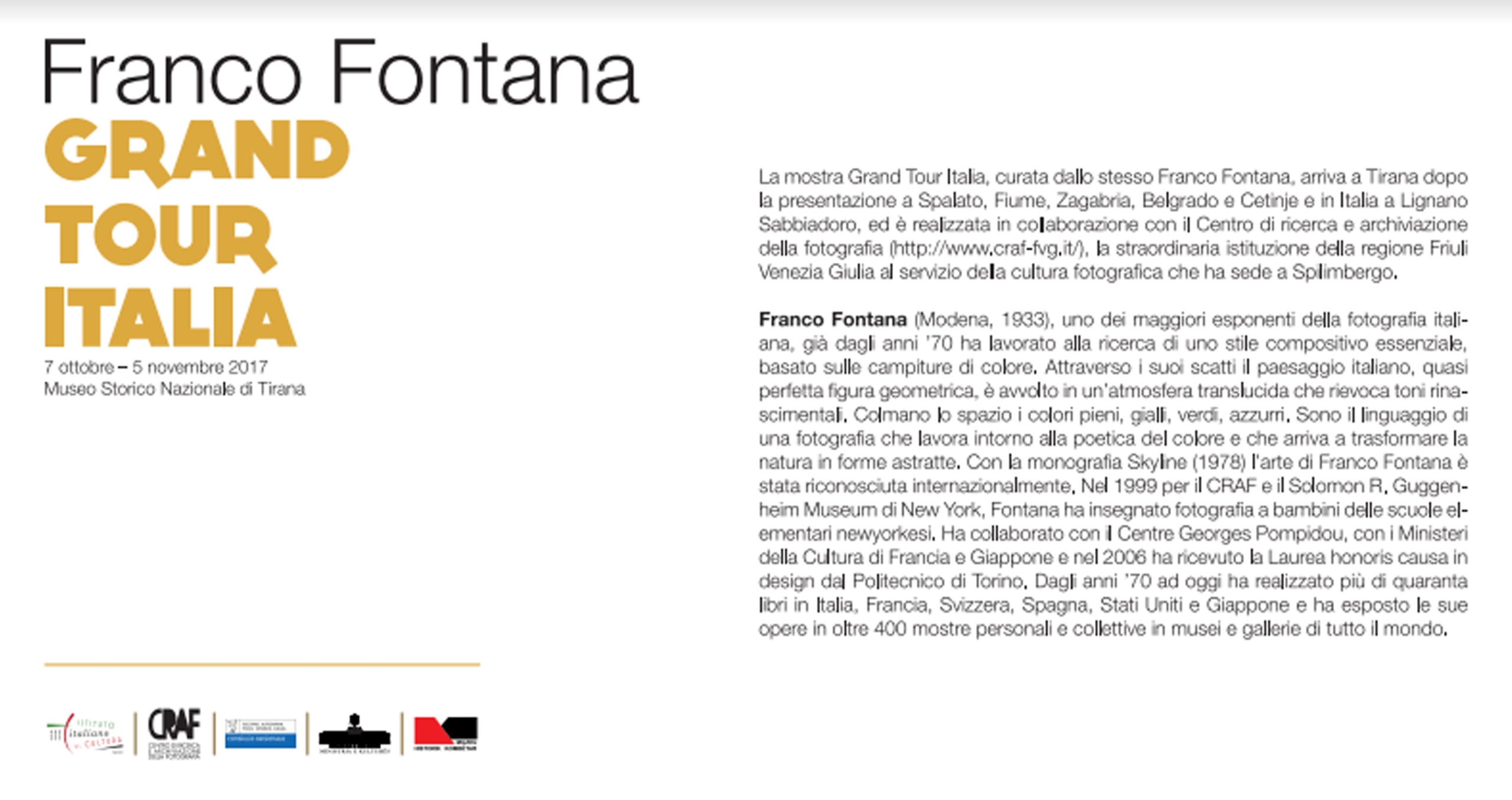 Franco Fontana was born in Modena in 1933 and is considered one of the most important exponents of Italian photography and culture. Starting from the 70s, Fontana differs for the essential compositional style, based on almost perfect colour fields and geometric figures. Fontana has exhibited all over the world, has over 400 personal exhibitions from galleries and museums such as Guggenheim New York, Georges Pompidou Paris, exhibitions in Switzerland, Italy, Japan, etc. He is the author of over 40 photographic books. It comes in Albania with a fantastic exhibition for the Albanian public and artists thanks to the contribution of the Italian Cultural Institute of Tirana, a project of The Great Italian Photography in Albania. Not to be missed.
Photographs by Eno Gace. Copyright: EJALbum & IIC Tirana